Private tours
Those who visit a museum with a group of friends , colleagues, couples or families with children often prefer to book a private tour with Museum Affairs. Our private tours are customized, more personal and fun for everyone! For the Rijksmuseum and Van Gogh Museum, we offer the following tours for groups or families up to ten people:
Van Gogh Museum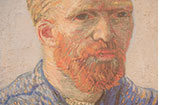 Predecessors, contemporaries and followers of Van Gogh
We view, compare and find Van Gogh's sources of inspiration and discover what makes him so unique.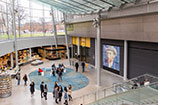 Vincent van Gogh and love
Many different types of love can be found in Van Gogh's paintings.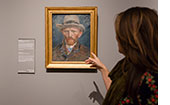 Vincent's letter
When viewing Van Gogh's paintings, we hear and feel the personal testimonies of a very emotional man.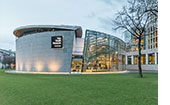 Vincent and Theo van Gogh
We discover what we have to owe to Theo's passion for collecting and his unconditional love for Vincent
Rijksmuseum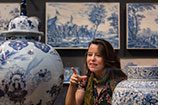 Meals in the Dutch Golden Age
On the basis of the household of a wealthy family and sumptuous still lifes of the seventeenth century - with their abundance of wonderful food - we experience what meals were like in the Golden Age.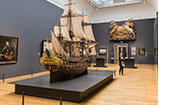 Symbolism
During this fascinating tour we will dive into a world of remarkable discoveries, hidden stories and surprising facts.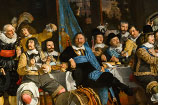 Rembrandt van Rijn
Rembrandt is not only the greatest storyteller in the history of art, but he was also the number-one portraitist of Amsterdam. In this tour we discover who his models were and why we make a distinction between early and late Rembrandt.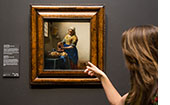 Rijksmuseum highlights
In this multifaceted tour of the Rijksmuseum we will view as many highlights as possible
Each private tour costs € 110 per tour (excluding entrance wees). Can't find a convenient time? Please contact us. Do you wish to visit a different museum with one of Museum Affairs' guides? We lead groups of up to ten people in every Amsterdam museum of your choice.
Combined tour
For museum lovers who cannot choose, we also offer a combined tour of the Rijksmuseum and Van Gogh museum. In this three-hour tour, we will experience the most important collections of Amsterdam. This combined tour costs € 200 (excluding entrance wees).